Things to Do in Thessaloniki, Greece
Written by Greek Boston in About Macedonia, Greece, About Thessaloniki, Greece, Greek Travel Guide Comments Off on Things to Do in Thessaloniki, Greece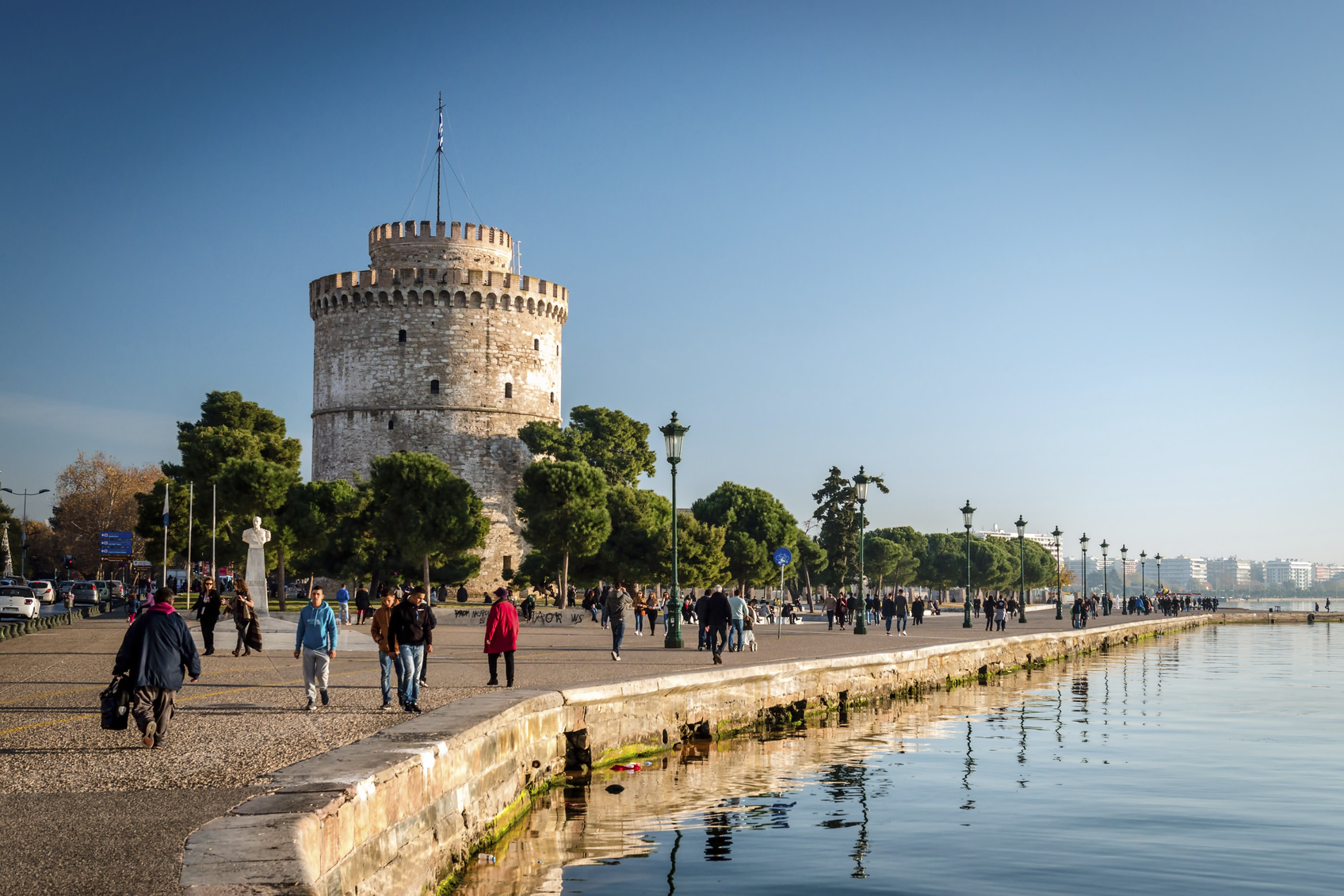 When traveling to Greece, people often gloss over Thessaloniki in favor of other destinations, such as Athens. However, ask people what their favorite Greek travel destinations are and Thessaloniki often tops the list in favor of anywhere else.
The reason for this is that Thessaloniki has a charm all its own. It has a unique blend of thriving cosmopolitan life mixed with the easy, relaxed charm of a smaller place. In other words, when visiting this city, you get the best of both worlds.
Here's an overview of some of the best things to do in Thessaloniki:
One of the most impressive archaeological museums in all of Greece, you won't want to miss the chance to visit, especially if you love learning about the ancient history of Greece. Artifacts from throughout the Greek state of Macedonia are housed here, including those that date back to prehistorical times. You'll also enjoy viewing the impressive Derveni Crater, which is a large bronze vase ornately inscribed with various scenes from mythology. The museum also has Greece's oldest surviving piece of ancient Papyrus.
The White Tower of Thessaloniki is one of the most recognizable features in the city. Perfectly located by the sea, there are some amazing photo opportunities here. You'll also want to pay the entrance fee so that you can enter and climb the tower because it gives you such an amazing view of the surrounding area. Your photos will still be great, however, even if you decide not to climb it because the views surrounding the tower are also incredible.
One of the most interesting things about Thessaloniki is that it is located in the state of Macedonia, which is rich in history and culture. Alexander the Great is perhaps its most famous inhabitant and in order to pay him tribute, there is a statue in the city dedicated to him. Although it takes only moments to gaze at it, seeing it is a reminder of the region's colorful past. Not only is the statue well-made, but there are also some great views in the area near it.
Another great place to learn about Thessaloniki's extensive history is by visiting the Greek Agora and Roman Forum. Although it is in ruins, enough of it is still intact to give visitors an overview of how grand it really was. It takes a bit of time to walk here but most visitors report that the trek is worth it. You can also opt to take a guided tour here if you want to really learn about the history.
This museum has on display anything that is part of the Byzantine culture that has survived in Macedonia. This is an impressive place to visit for history buffs and tourists alike. It features a permanent collection that offers in its inventory frescoes, metalworks, paintings, sculptures, mosaics, coins, pottery, and more.
The arch was built around 298 A.D. After the capture of the Persian capital of Ctesiphon by the Roman Emperor, Galerius, the structure was eventually dedicated to him. Various religious groups, such as Christians and Moslems, have used the Rotunda as a place of worship.
PLEASE NOTE: The Greek travel section at GreekBoston.com are not paid reviews. Our unbiased and informative travel articles are designed review the popular cities, islands and places in Greece. We are not always able to exactly match the photos to the destinations, but we do try to get close. However, we are not looking for photo submissions at this time. If you find something in a Greek travel article that is not accurate based on your personal experience, please send us an email to greekboston@worldwidegreeks.com and we will consider your suggestions. Thanks for reading the travel section at GreekBoston.com!
Categorized in: About Macedonia, Greece, About Thessaloniki, Greece, Greek Travel Guide
This post was written by Greek Boston
Share this Greek Travel Article: