Top 7 Museums to Visit in Thessaloniki
Written by GreekBoston.com in About Thessaloniki, Greece, Greek Travel Guide Comments Off on Top 7 Museums to Visit in Thessaloniki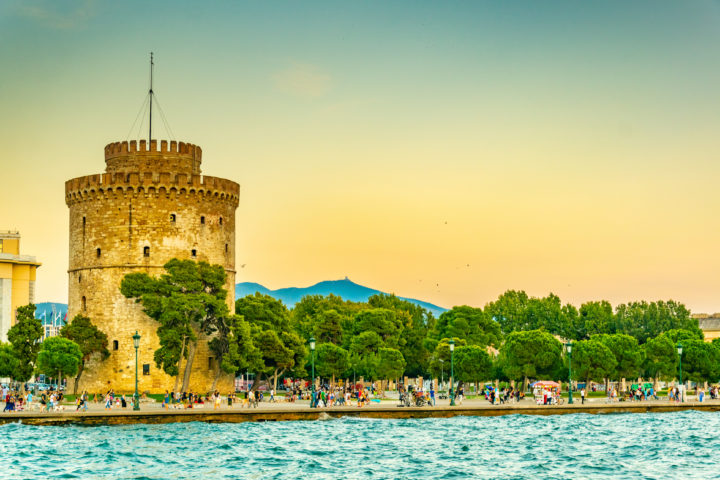 As the second largest city in Greece, there is no shortage of things to do in Thessaloniki. Since it does have such a rich history and distinct culture, there are plenty of museums to visit in the city, too. Each of them enlightens guests as to a portion of the city's past and present. If possible, you'll want to visit at least a few of these during your visit!
Here's a look at the best museums that you can visit while in Thessaloniki:
Thessaloniki, which is located in the Greek state of Macedon, has had a varied, and often difficult, history. The Macedonian Struggle took place from 1904 to 1908 and although this wasn't a long period of time, it had a lasting impact on the inhabitants of the city. It is during this conflict that the Macedonians fought hard in order to break free from Ottoman rule. They were eventually successful, but the conflict was a difficult one. This museum commemorates this event.
Ataturk was an important figure in Turkish history because he was considered an important leader. He was also born in Thessaloniki in 1881, which at the time was still part of the Ottoman Empire. Though, at the time, the Greeks had already won their independence from the Turks and Thessaloniki would eventually become part of Greece. Ataturk went on to become the President of Turkey. The house where it is believed he was born is now converted into a museum.
Sure, Greece does have an ancient history and past, but that's not the only thing that is celebrated in this country. There is a modern culture, as well, and nothing displays that more clearly than the art that is created in present-day Greece. The Macedonian Museum of Contemporary Art showcases modern Greek artists and their works and brings them to an international audience.
Like most of Greece, Thessaloniki has a rich history and a lot of it had its origins in Ancient Greece. There are various archaeological sites located throughout the city and the surrounding area. When artifacts are found at these sites, they are usually removed and eventually housed in museums. This museum is a must-see if you want a glimpse into the past and want to get to know the history of Thessaloniki.
The White Tower is one of the most distinct landmarks in Thessaloniki. The tower is part of the old fortification that used to be present around the city. Although these fortifications are no longer being used in the way that they used to, they are still an important feature of the city. The White Tower wasn't the first tower built on this spot. Fortifying the city is not a new concept and there are some towers that came before. This rich history is showcased at the White Tower Museum located on site.
Prior to World War II, Greece had a sizable Jewish population. There was a time when Thessaloniki was considered a safe haven for the Jewish population and they began arriving in the city in the 15th Century A.D. During World War II, the city was no longer considered safe because of German Occupation, and the Jewish population suffered for it. The museum educates visitors on the history of the Jewish people in the city.
If you want a fun and informative museum to visit while in Thessaloniki, you should stop into the Cinema Museum, which is all about the culture and history of the cinema in Greece. Here, you will see items related to cinema, such as cameras and projectors, as well as information about popular Greek movies. They also have a large cinema archive here with over 2000 films in its library.
While in Thessaloniki, you will want to carve out some time in order to visit these important museums. It is a good way to get an overview of the history and culture of the city.
PLEASE NOTE: The Greek travel section at GreekBoston.com are not paid reviews. Our unbiased and informative travel articles are designed review the popular cities, islands and places in Greece. We are not always able to exactly match the photos to the destinations, but we do try to get close. However, we are not looking for photo submissions at this time. If you find something in a Greek travel article that is not accurate based on your personal experience, please send us an email to greekboston@worldwidegreeks.com and we will consider your suggestions. Thanks for reading the travel section at GreekBoston.com!
Categorized in: About Thessaloniki, Greece, Greek Travel Guide
This post was written by GreekBoston.com
Share this Greek Travel Article: