Top Healthy Greek Recipes
Written by Greek Boston in Greek Cooking Comments Off on Top Healthy Greek Recipes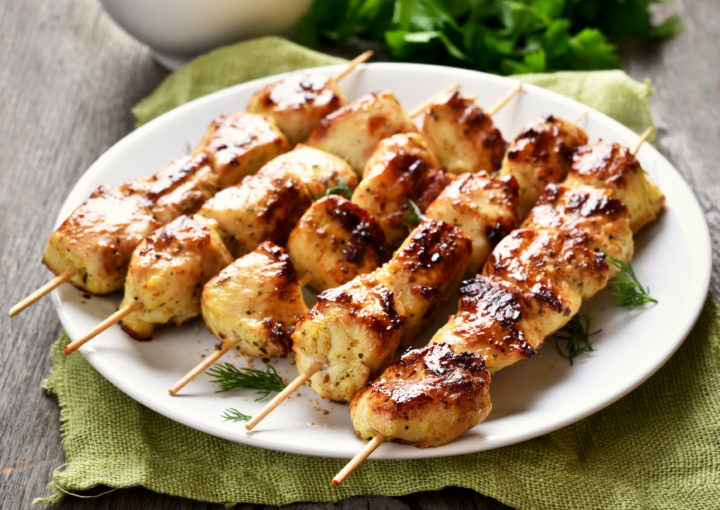 Greek cuisine is known for being one of the healthiest in the world. This means that there is no shortage of healthy and delicious foods to eat. It follows the principals of a healthy, Mediterranean diet and as a result, the Greek people enjoy health and longevity. However, some are a little better than others. Greek cooking still has desserts and other indulgent foods that aren't the healthiest.
Here's a look at some of the healthiest foods that Greek cuisine has to offer:
Although there are other types of salads that can be found in Greece, traditional Greek village salad, also known as Horiatiki, is one of the most popular. Most versions include cucumbers, tomatoes, olives, feta, and sometimes other ingredients, such as onions and sliced bell peppers. It is usually dressed with high quality Greek olive oil and a sprinkling of oregano.
Lentil soup is a staple in Greek cooking. Although recipes vary throughout Greece, most versions include vegetables such s carrots and celery, lentils, and onions. Some versions include tomatoes or tomato sauce or paste, others don't. One thing they do share is that most versions are vegan. Some people love to add a sprinkling of vinegar just before serving.
This is one of the most common types of vegetables that could be found in a Greek meal. Boiled greens are usually made out of foraged greens, such as dandelion or amaranth (vleeta), or greens that could be found in the store, such as spinach or escarole. Most Greeks use whatever they can find!
Serving rice by itself isn't necessarily the healthiest choice. Adding spinach to it, however, considerably boosts the nutrition content! Consider making this instead of plain rice as a side for you next meal. Some versions include tomatoes, as well, and some don't. This goes great with just about every type of Greek main course that you could find, but especially with souvlaki, which is a way for preparing skewered meat.
Although this soup is simple to prepare and contains few ingredients, it is big on flavor! Most versions are made with tomatoes, onions, water, olive oil, salt, pepper, oregano, and some orzo. It doesn't seem like much, but this is a satisfying and flavorful soup that is especially great when tomatoes are in season.
This dish is a popular way to prepare white fish. Baking the fish with ingredients like onions and tomatoes, which meld particularly well with the delicate flavors of the fish. This is an especially popular dish to serve during Lent!
String beans are a popular thing to eat in Greece. This dish, where the beans are braised in tomato sauce, is one of the most popular ways to make it. Serve with rice pilaf for a light supper or with a heartier main course for a heftier meal.
Spanakopita is a popular dish in Greece and throughout the world. The spinach in this dish boosts the health content. However, it does have a tendency to use a lot of butter. To make it even healthier, consider swapping out the butter for olive oil.
Technically speaking, souvlaki can be made with any type of meat. Chicken breast is amongst the healthiest, but you can feel free to prepare souvlaki with other meats, like lamb, pork, and beef. Since boneless chicken breast is the leanest meat of those options, it is considered to be the healthier choice.
There are several versions of this recipe that exist, but one of the most popular ways to prepare it is to use summer vegetables. These baked vegetables are a staple food in
As you can see, there are plenty of healthy dishes in Greek cooking. You can't go wrong with any of these!
Categorized in: Greek Cooking
This post was written by Greek Boston
Share this Greek Cooking Article: