Favorite Greek Desserts for Summer
Written by Greek Boston in Greek Cooking Comments Off on Favorite Greek Desserts for Summer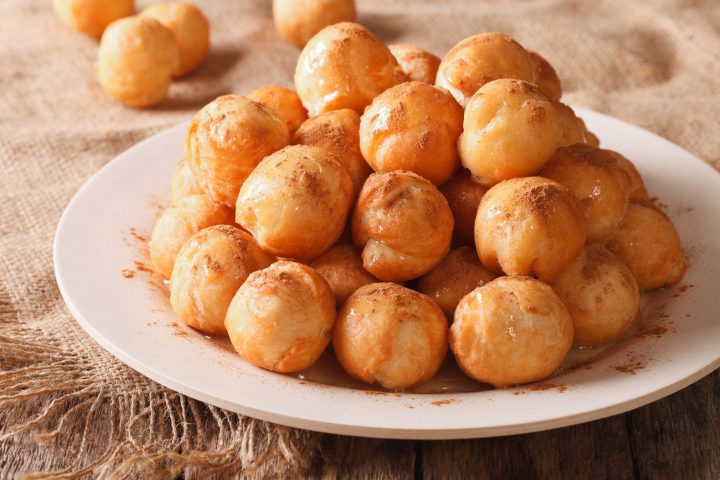 Although these Greek desserts can be enjoyed all year long, there's something special about eating them in the summer. Whether you are in Greece, enjoying these foods at one of the Greek festivals that take place all over the world, eating them at a Greek restaurant, or eating them at home, you won't be disappointed by any of these choices. Here's a look at some of our favorite Greek desserts to enjoy in the summer:
Although baklava ice cream sundaes aren't necessarily looked as a traditional Greek dessert, they are a beloved choice all over the world, especially in the summer. In the United States, they are especially common at restaurants and at Greek festivals. People also enjoy making them at home, especially if they have a batch of baklava that just came out of the oven!
For Greeks all over the world, loukoumades are a delicious summer choice. In Greece, you can often find them in cafes and restaurants. Restaurants sometimes bring them over "on the house" for dessert. They are also a staple at festivals. These aren't always made at home, especially since it takes a bit to get the technique right.
Bougatsa is a classic dessert that includes a fluffy layer of a custardy cream between sheets of flaky phyllo. It is a delicious treat, and you can often find in Greece as a street food. You can also easily make it at home. There is a trick to making the custard, but once you master it, you will be addicted.
Ekmek Kataifi is also a dessert that involves a delicious cream. In this case, a fluffy, creamy custard filling is spooned over crispy kataifi dough, which has the texture of shredded wheat. This dessert is sometimes found in festivals, Greek restaurants, and you can certainly make it at home. You can find the kataifi dough in specialty shops near you, and it might be possible to even order it online.
Ice cream is a treat that can be found all over Greece, even though it isn't traditionally looked at as a Greek dessert. You can find ice cream everywhere you go, and in Greece, traditional flavors like mastic have made their way into these sweet treats. You can easily make your own version at home, too, as long as you can find the mastic. If you can't find it locally, there are options for you to order this unique spice online.
Although we typically think of yogurt as a dessert food, this is something that can be used as a dessert. This traditional Greek yogurt dish is topped with Greek honey and walnuts. It is a classic, simple dessert that you can find throughout Greece, and you can easily make it at home.
These Greek desserts can be eaten year round, but they are especially delicious in the summer. You can also easily make them at home!
Categorized in: Greek Cooking
This post was written by Greek Boston
Share this Greek Cooking Article: