Best Greek Vegetable Dishes
Written by Greek Boston in Greek Cooking Comments Off on Best Greek Vegetable Dishes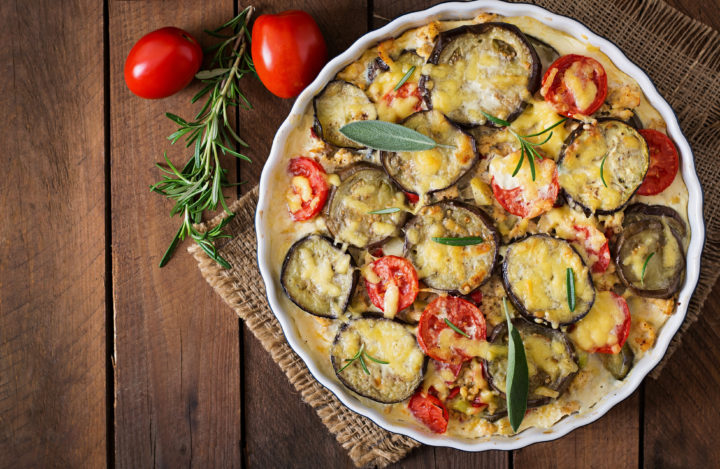 Although we may think that Greek cuisine is all about its meat dishes, such as souvlaki, gyros, and any dish that includes lamb, a trip to Greece will be enough to make you realize that vegetables are far more prevalent than we may realize. No Greek table isn't complete without an abundance of vegetables, and Greeks tend to eat with the seasons, which means essentially that if a vegetable wasn't grown and harvested nearby, it likely wouldn't be used.
Most of us may believe that the vegetable dishes mostly include salads, such as the classic Greek village salad that includes cucumbers and tomatoes. However, there is so much more to it than that because there are plenty of baked and braised vegetable dishes, too.
If you want to explore the vegetables of Greek cuisine, you'll want to check out the following recipes, which represent the best the cuisine has to offer:
Known as Briami, this dish is a staple on every Greek table. Although our version includes plenty of summer vegetables, it can really be made with any vegetables that are in season and that you have on hand. Whenever possible, it is a good idea to stick with what's fresh when shopping for ingredients.
Although some versions of these Greek stuffed tomatoes include meat, they don't have to. The recipe included here uses ripe tomatoes, rice, and plenty of herbs and other flavorings to give this dish depth. You can also use the same mixer to stuff into bell peppers.
This dish tastes the best when you use the freshest zucchini that you can find. This also tastes delicious with summer squash, which has a similar texture as zucchini. This is one of the best treats of the summer harvest and it is something to look forward to each year.
Known as fasolakia, beans in tomato sauce is a delicious staple for any Greek table. Any type of green bean will work in this dish. When preparing it, you'll want to fallow the instructions for simmering them. If you do so for too long, the beans will be too soft and may even fall apart.
Artichokes are commonly found throughout Greece and they make a delicious addition to any dinner table. Pairing them with rice and plenty of seasonings is a classic example of Greek cooking at its most flavorful. This dish is hearty enough to be considered a main course, or can be also eaten as a side.
Boiled greens, also known as Horta, or present at nearly every Greek dinner table. Any green that you have on hand can be used. The most common are spinach, dandelion greens, or even escarole. In Greece, you will often see people picking wild greens in order to make this dish.
Moussaka is one of those vegetables dishes that could easily stand on its own as a main course. This version doesn't contain meat like some versions do, but that doesn't make it any less hearty. It tastes especially good with other vegetable dishes, such as artichokes with rice and Greek- style boiled greens.
Okra is a common vegetable found in Greece, which means that when they are in season, they are often found on the Greek table. Although there are a few ways to prepare it, the easiest and most common is to use fresh tomatoes or tomato sauce.
These Greek vegetables are delicious and packed with flavor. You can't go wrong making any of them!
Categorized in: Greek Cooking
This post was written by Greek Boston
Share this Greek Cooking Article: