Classic Greek Comfort Food Recipes to Make at Home
Written by Greek Boston in Greek Cooking Comments Off on Classic Greek Comfort Food Recipes to Make at Home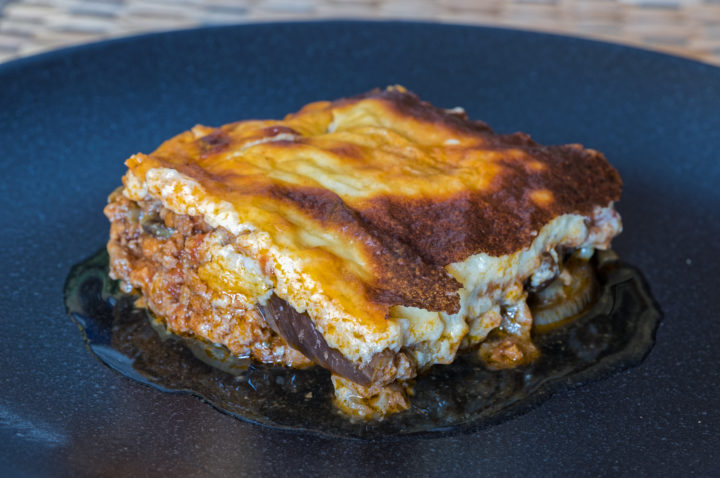 There's nothing like homemade Greek cooking to bring comfort to us when we need it. Whether we are looking to capture the memories we have of our childhoods, desire to soothe us when we're not feeling good, or we simply want to eat some delicious home cooking, there are plenty of recipes in Greek cuisine to choose from. However, when it comes to comfort food, everyone is different. Some like salty foods, others want to eat a delicious soup, and still others would prefer to eat dessert.
If you are looking for comfort food to make at home, you should consider trying one of these Greek recipes:
Moussaka is one of the dishes that has it all. The rich and creamy texture is satisfying to those looking to soothe themselves, but it is also fairly healthy because it is made from eggplant. The texture of the cooked eggplant with a creamy béchamel sauce is what makes this so comforting. Our version also includes ground meat, but there are also vegetarian versions that don't include meat.
Chicken soup is the ultimate comfort food, especially when sick. The Greek version is even more crave worthy because it includes a lush and flavorful egg and lemon sauce. For best results, you will want to make the broth from scratch using a whole chicken. However, any chicken broth or stock will work in this recipe. For an extra treat, stir in a few pieces of chopped, cooked chicken in each bowl before serving.
Soup is one of the ultimate comfort foods! Although Avgolemono, or Greek chicken soup, is one of the most popular comfort foods, Fasolada, which is a type of white beab soup, is also a nice option. Our recipe uses white beans, vegetables such as tomatoes, celery, and carrots, and includes Greek herbs, such as parsley and chives.
This popular Greek street food is a popular choice for comfort food, especially for those who want to be reminded of time spent in Greece. Gyros include shaved gyro meat, tzatziki, tomatoes, onions, and even Greek fries, all rolled inside a soft Greek-style round of pita bread. You can even make them at home, and there are also a lot of variations that you can enjoy.
Greek fries are different than ones that are served outside the Greek culture. Even when they're homemade, they seem to fry up nice and crispy. You can achieve the same affect at home by soaking the potatoes in water after you peel them, hand cutting them into the correct shapes, patting the dry with paper towels, and then frying them in authentic Greek olive oil.
If you are looking for a comforting, sweet dessert that is also comforting, look no further than rice pudding! The creamy texture and sweet filling is a delicious, homemade answer to traditional pudding. Our version is simply made with cooked rice, milk, vanilla extract, and cinnamon. This is a perfect option to make with leftover rice, or you can
Because of its creamy texture, Galaktoboureko is a great comfort food! This is a perfect dessert for those craving something sweet that has a custard-like texture. Our recipe uses cream of wheat, milk, phyllo, and a sauce made from honey and sugar. This is a perfect dish to make year round, but it's especially delicious during the winter months.
Greek food is filled with delicious dishes that you will want to crave. Each of these is great for satisfying those cravings!
Categorized in: Greek Cooking
This post was written by Greek Boston
Share this Greek Cooking Article: