Top 10 Greek Foods to Eat at Christmas
Written by Greek Boston in Greek Christmas Traditions, Greek Cooking Comments Off on Top 10 Greek Foods to Eat at Christmas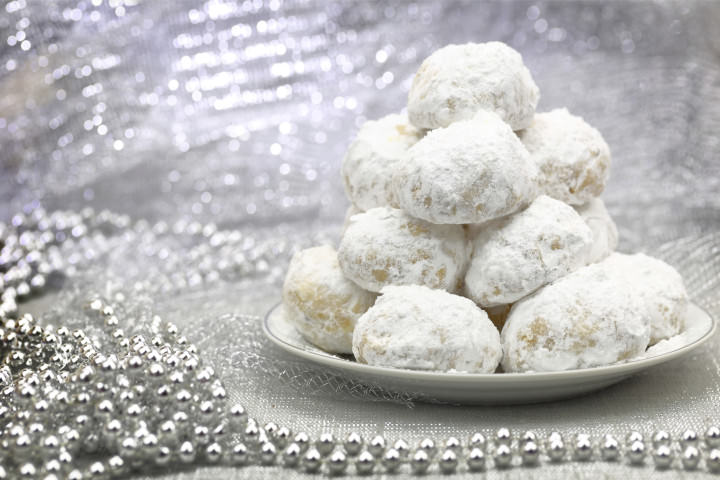 Christmas is one of the biggest holidays of the year throughout the world and Greece is no exception. During this holiday,  loved ones to spend time together, give each other gifts, and even attend church. As a result of this, there are many food traditions associated with Christmas in Greece.
Here's a look at the top 10 foods that people enjoy at Christmas:
The Christmas Eve service is one of the most popular church services of the year. Prior to this service, Orthodox Christians go through their nativity fast. The meal after church is the first time these fasters can eat something with meat in it. It is a tradition for this soup to be the first thing that people eat. It can actually be made in advance and then reheated to enjoy after church.
Baklava is one of the most popular desserts in Greece and it seems to make an appearance at every holiday. Christmas is no exception! Our version features honey, walnuts, and delicious warming spices like cinnamon. You can make a big pan and even give some of it away for gifts!
Walnuts are commonly found in Greece around Christmas, which means that this cake has a place on a lot of Christmas dinner tables. Karithopita features walnuts, sugar, and cinnamon. Our version even uses some Greek brandy! it tastes delicious with Greek coffee.
Spanakopita is a great dish to cook during this time of year. You can make it well in advance, and you will always have something on hand for entertaining. It is also a great dish to bring when you are invited over someone's house. You can easily serve this as an appetizer or even part of the main dinner.
Stuffed cabbage is a very popular dish to serve at Christmas. Cabbage is in season during the winter months, which means that this dish will be easy to prepare. The addition to meat makes stuffed cabbage an even better choice for a holiday. It is a great food for entertaining because it can be made in advance.
This sweet bread is made once a year on Christmas. Although the dough is similar to Tsooureki, the Easter bread, there are slight differences. The loaf is shaped differently and there are some different spices that are used. It is not uncommon to sweeten the dough with orange rind.
It's a traditional to slaughter hogs around Christmastime, and as a result, many pork dishes find their way on the Christmas table. Besides roasting the animal whole, it is also common to roast smaller parts of the animal over a fire or in an oven.
Kourabedies are known as a celebration cookie. Traditionally served at weddings, it is also a popular choice for Christmas. This cookie features sweet butter mixed with flour and is sweetened with confectioner's sugar. It is finished with an ample amount of confectioner's sugar to give it a festive appearance.
Melamacarona are the traditional Greek Christmas Cookie. It is made with delicious Greek honey, spices, and freshly squeezed orange juice. It is a great addition to any dinner table, and it tastes especially great with Greek coffee or Greek mulled wine!
Wine is delicious on its own, but it is a real treat to heat it and perfume it with spices! Our version uses oranges, cinnamon, cloves, and even a little bit of star anise!
These Greek foods are a common choice to serve during Christmastime, both in Greece and in the the Greek diaspora.
Categorized in: Greek Christmas Traditions, Greek Cooking
This post was written by Greek Boston