Recipe for Greek Style Rice and Ground Meat with Chestnuts
Written by Greek Boston in Authentic Greek Food Recipes, Greek Style Minced Meat Recipes Comments Off on Recipe for Greek Style Rice and Ground Meat with Chestnuts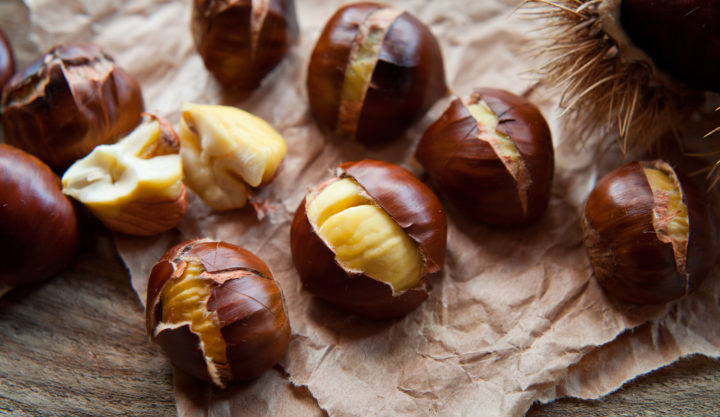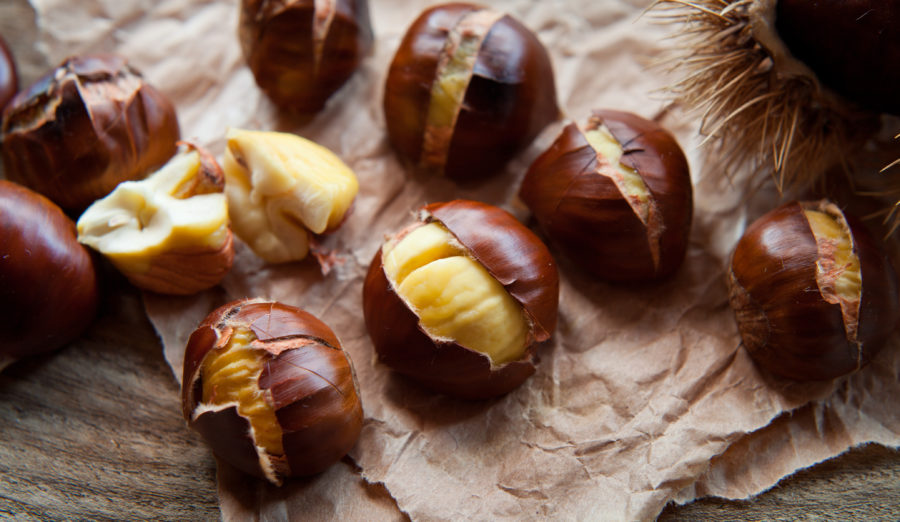 In the United States, many Greek-Americans celebrate Thanksgiving, which is a holiday special to this country. While this isn't a Greek holiday, the Greek-Americans have made it their own and have their own traditions. Many Greek families have their own version of this stuffing recipe, but the main idea is still the same. Each version usually contains:
Rice
Chopped meat (such as giblets or ground beef)
Nuts (such as pine nuts or chestnuts
Some versions also contain raisins. This version is fairly simple, but it is also rich in flavor. It can be stuffed inside the turkey or made and served separately. Also, even though it is commonly prepared during Thanksgiving, you can make it year round.
Rice, Ground Beef, and Chestnut Greek-Style Stuffing Recipe Ingredients:
2 tablespoon olive oil
1 large onion, chopped
3 pounds ground beef
1 teaspoon dried oregano
1/2 teaspoon ground allspice
Salt, to taste
Pepper, to taste
2 cups uncooked, medium grain rice
2 cups water
3 pounds chestnuts
How to Make Rice, Ground Beef, and Chestnut Greek Stuffing:
Drizzle the olive oil into a large, deep skillet. Set the heat to medium. Add the onion and sauté for 10-minutes.
Lower the heat to medium-low and add the ground beef. Cook, stirring constantly, until the ground beef is cooked all the way through.
Stir in the oregano, allspice, salt, and pepper. Stir in the rice and the water.
Cover the skillet and set the heat to medium-high. After the liquid comes to a boil, set the heat to low. Let it simmer until the rice is soft and the liquid is absorbed. Set aside.
Preheat the oven to 350 degrees Fahrenheit. Score each the chestnuts with a large x using a sharp knife. Place in a single layer on the baking sheet.
Place the sheet in the center of the oven. Bake for 45 minutes or until the chestnuts are roasted all the way through. Let cool and peel all the chestnuts. Chop the chestnuts gently. Stir into the rice and ground beef mixture. Serve as is or stuff into the turkey before roasting.
**Please Note:  Recommended cook times for GreekBoston.com Greek recipes vary depending on elevation, environmental conditions, the cookware being used, and the nature of the oven or stove. Although we have given approximations, these don't always take into account your unique environment.
PLEASE NOTE: Greek recipes can be slightly different based on a variety of reasons, such as the region of Greece that the recipe is being made in. If you have seen this Greek recipe made another way, please send us an email to greekboston@worldwidegreeks.com and we will evaluate your suggestion. Thanks!
Categorized in: Authentic Greek Food Recipes, Greek Style Minced Meat Recipes
This post was written by Greek Boston