Don't Miss These Day Trips While Visiting Athens, Greece
Written by Greek Boston in About Athens, Greece, Greek Travel Guide Comments Off on Don't Miss These Day Trips While Visiting Athens, Greece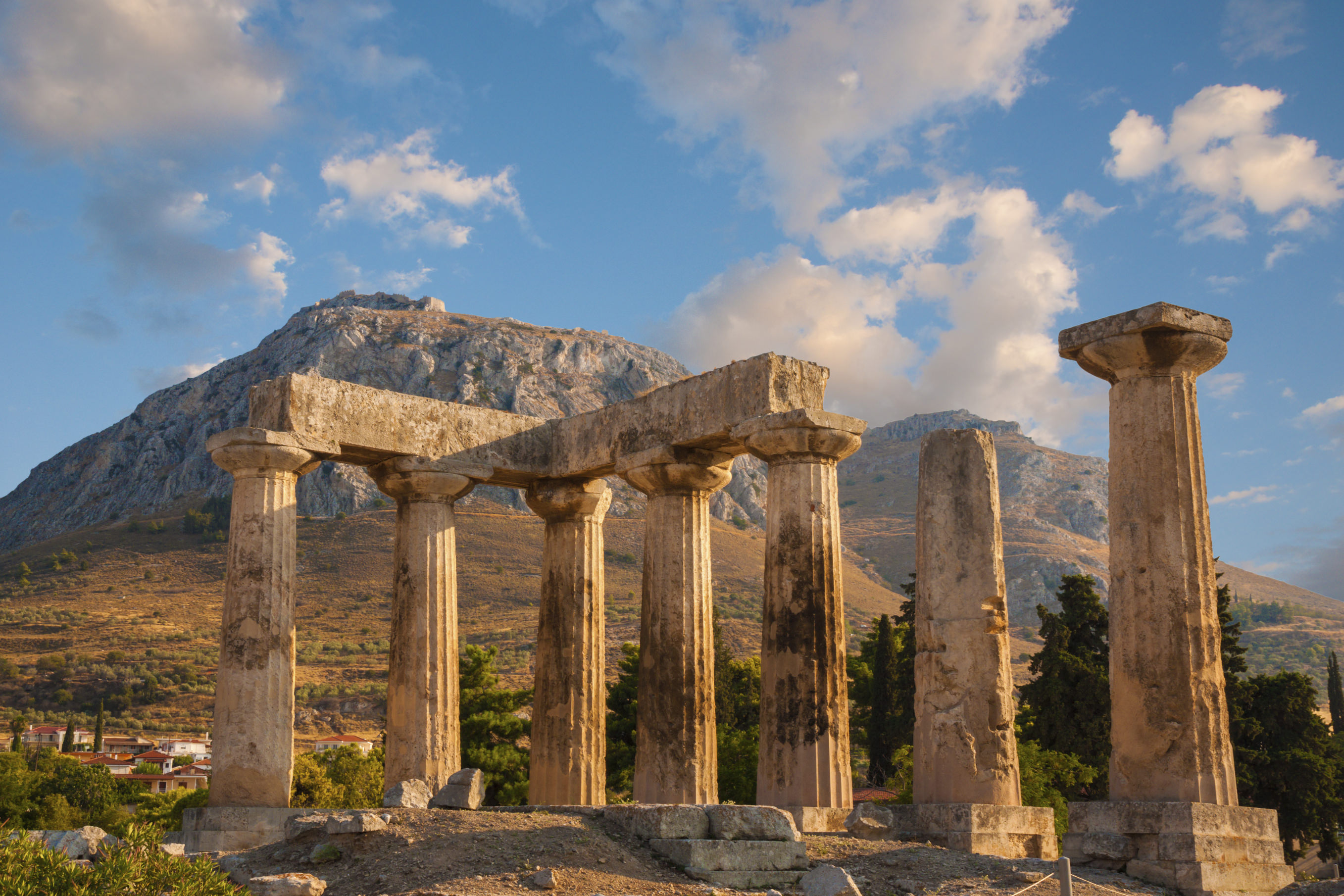 Although there are plenty of things to do in Athens, Greece, you may find yourself with some extra time depending on how long you stay. Besides, some of the best and most historical sites in Greece are located within a comfortable driving distance from the main city, which means that you should make time for as many of these as possible.
If you do plan on venturing away from the city for some day trips, these should be at the top of your list:
Excavations at the ancient city at Corinth began in the late 1800's and are still going on today. Located on the Peloponnese, this city is just a little over an hour from Athens by bus or by car. Back in Ancient Greece, this was a prosperous city and the dig site reveals some of the details concerning just how rich and influential the city really was. Fine examples of pottery and mosaics have been found at the excavation site, as well.
Even though Athens is a great city, you need to trek outside its borders to find the beach. If you're willing to make the journey, the small island of Aegina has some of the finest beaches in the area! Ferries to Aegina depart from Piraeus on a regular basis. Just be sure to check the schedule before you leave so that you don't miss the last ferry back!
The Mycenaeans are an important part of Greece's ancient past. Many of the heroic tales from Ancient Greece that writers such as Homer described originated here. Besides that, the Mycenaean Civilization was a thriving and successful one during its time. Visitors have a chance to learn all about them at this ancient site. It's a doable day trip from the city and should take a car or bus about an hour and a half to reach it.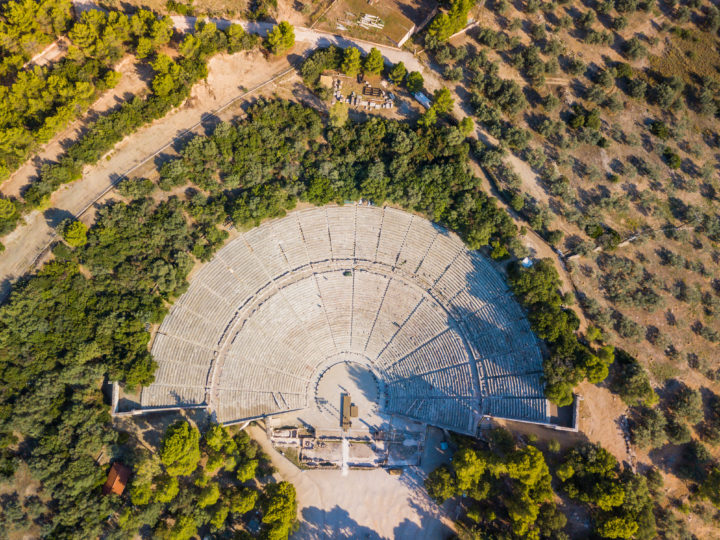 It is true that the Ancient Greeks invented theater during its golden age. Besides crafting some of the most well-known plays in history, the Ancient Greeks also built superior theaters that enabled thousands of participants to enjoy the performances. The theater at Epidaurus is a fine example of an Ancient Greek theater and it is even still in use today. The theater is well constructed and also has superior acoustics, thanks to the ingenuity of the Ancient Greek engineers. If you want to see a performance here, be sure to travel to Greece during the Epidaurus Festival that takes place each summer.
The Oracle of Delphi is on of those figures who has appeared in many of the Greek myths and legends. As it turns out, Delphi is actually a real place that is located on Mount Parnassus. Here, you can see the temple where the Oracle is said to have lived. There is also a theater located at Delphi as well as an area that was devoted to the ancient Pythian Games. You'll also want to visit the Delphi Archaeological Museum while in the area. It isn't exactly on site, but it is nearby. Delphi is about a 2.5 hour's drive from Athens.
The small Greek island of Hydra is unique and worth a visit. Rather than take time out to stay on the island, you can easily take a day trip from Athens. You will want to head to Piraeus and take a ferry or even an organized tour to the island. Some tours also take you to other islands during the trip, such as Aegina and Poros. Hydra has maintained its traditional feel to it because there are no vehicles allowed on the island other than the small ones that are used by locals, which required special approval. Most people still get around either on foot or by donkey. The island also has some gorgeous coastal areas that are worth a visit.
Cape Sounion is a very easy trip to do by car or by taxi. It is just over an hour from Athens, which means that you can easily navigate here yourself. Located directly on the coast, Cape Sounion affords some of the best views of the ocean in the area. The main site to see here is the Temple of Poseidon, which is a temple dedicated to Poseidon, the god of the sea. Try to time your visit for just before sunset because you will walk away from the experience with some wonderful photographs.
If you would like to visit any of these sites, you don't necessarily need to rent a car. However, renting a car will certainly give you the most freedom. Many taxi drivers will quote a flat rate in order to give you a personalized excursion. There are also plenty of bus tours that leave from Athens and will cover multiple destinations. Public transportation is also an option, as long as you're smart about reading the route schedules.
PLEASE NOTE: The Greek travel section at GreekBoston.com are not paid reviews. Our unbiased and informative travel articles are designed review the popular cities, islands and places in Greece. We are not always able to exactly match the photos to the destinations, but we do try to get close. However, we are not looking for photo submissions at this time. If you find something in a Greek travel article that is not accurate based on your personal experience, please send us an email to greekboston@worldwidegreeks.com and we will consider your suggestions. Thanks for reading the travel section at GreekBoston.com!
Categorized in: About Athens, Greece, Greek Travel Guide
This post was written by Greek Boston
Share this Greek Travel Article: