All About Greek Soups
Written by GreekBoston.com in Greek Cooking Comments Off on All About Greek Soups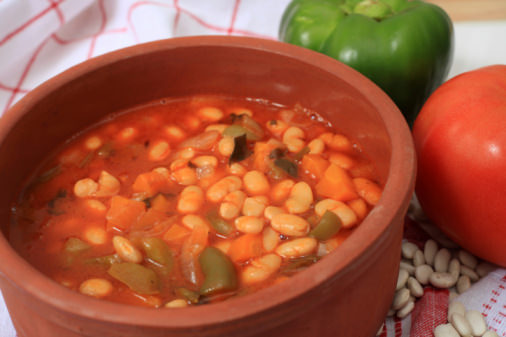 Soup has a special place on the Greek dinner table because to the Greek people, it is an important part of the dining ritual. In fact, it often receives the honor of being the featured course, since most soups are hearty and filling. Soup is also considered a highly social food because it can be made in large batches to feed large crowds better. In many cultures, it has been seen as a "poor person's" food. However, in the Greek culture, there is no such boundary. They can be both economical and decadent, it simply depends on the ingredients that you have on hand. Here's an overview of some of the most common soups in Greek cuisine:
Tomato Soup
There is some controversy as to what manestra really is. In some parts of Greece, it's a simple tomato soup made from fresh tomatoes, orzo pasta, onions, salt, oregano, and olive oil. In other parts of Greece, it represents something that more closely resembles Italian minestrone. Some variations of the tomato version of this soup include stale bread, which adds a hearty element to the soup while also preventing old bread from going to waste.
Bean Soup
Since legumes are a staple food in Greek cooking, there are several types of Greek bean soups, and each usually involve onions, vegetables, legumes, and some kind of broth. Most Greek bean soups are usually vegetarian. Soups include revithia, which is made from chickpeas, fasolada, which is made from white beans, such as navy beans, and faki, which is made from lentils.
Chicken Soup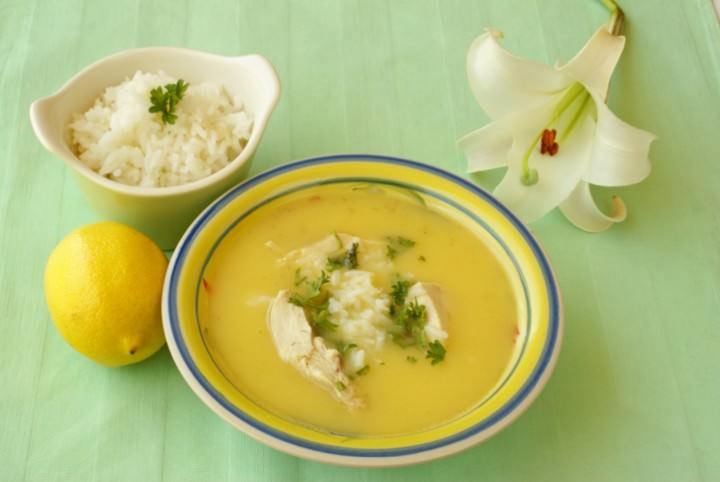 There are two basic types of chicken soup in Greek cooking. Avgolemono is made from chicken broth, rice or pasta, lemon, and egg. Foamy, beaten eggs are combined with chicken broth to make this unique soup. Note that avgolemono sauce is also used as a sauce in dishes such as stuffed grape leaves and stuffed cabbage. However, not every part of Greece uses avgolemono sauce in this way. There's also a chunky style Greek chicken soup that's made in a similar way as the American version.
Vegetable Soup
With Greek vegetable soups, the recipe changes depending on what's in season. In the summer, soups contain lots of tomatoes, zucchini, and summer squash. In the winter, in season vegetables such as cabbage and leeks make an appearance in the soup. The best approach is to learn the technique for making soup and then vary the ingredients depending on what's available.
Yogurt Soup
Here in the United States, Greek yogurt soup is a rare find. In Greece, however, it's a little more common. The soup mixes barley, meat stock, herbs such as thyme and dill, onions, and yogurt to make a nourishing soup that is always a crowd favorite. The yogurt is usually added as a garnish, which means that this soup is actually delicious served either hot or cold. The yogurt gives it a cooling quality.
As you can see, soups in Greece depend on which ingredients are available. The idea is to learn a few solid techniques so that you can make whichever soup you desire.
Categorized in: Greek Cooking
This post was written by GreekBoston.com
Share this Greek Cooking Article: