Different Types of Greek Olives
Written by Greek Boston in Greek Cooking Comments Off on Different Types of Greek Olives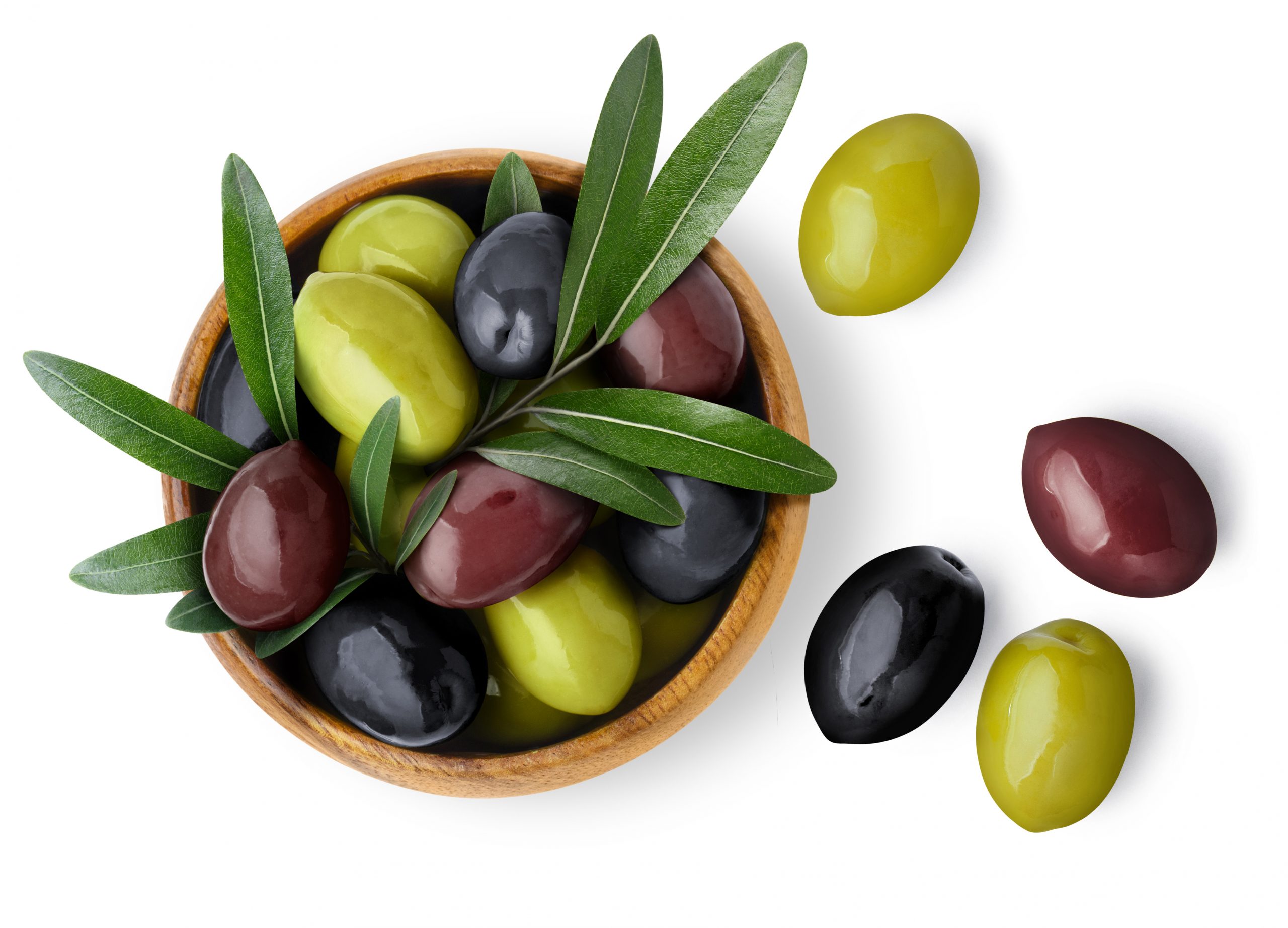 It's rare to find a Greek table that doesn't include olives in some way. Usually, dishes of mixed olives are placed throughout the table so that all can enjoy. After all, olives are abundant in Greece and most of the people there have acquired a taste for them. Whether brined, marinated, turned into olive oil, or included in a dish, Greek cuisine just would be the same without them. Here's more information about the types of olives that are found in Greece:
By far, Kalamata olives are the most well known. In fact, when people outside of Greece think of what Greek olives are, this is exactly what they picture. As far as table olives go, these are as common as they are delicious. These olive trees grow in the Kalamata region of Greece. They have a distinct almond-shape and after they're preserved in vinegar and olive oil, they have a distinct tang that compliments most Greek food. These olives are often used as part of meze spread, but they can also be included in Greek dishes such as olive bread and traditional Greek salad.
Olives that belong to the conservolia variety, such as Volos, Amphissa, Agrinio, Stylida, and Atalanta are all common olives that are used exclusively to make olive oil. In fact, this variety is responsible for around 80% of all the olive oil in Greece! They're common olive varieties throughout Greece, and they're especially known for changing colors at various stages in the growing cycle. The colors of these olives can change from green to black, and both versions produce a delicious oil.
The Amfissa olive has a unique flavor. With its lemon undertones, it makes it a nice choice when paired with other olives, as well as with Greek cheeses, especially those that have been made with goat milk. Because of its undertones, it is also a nice olive to use when paired with poultry dishes.
Nafplion olives are one of the most common of the green olives that are found in Greece. Traditionally grown in Nafplion in the Peloponnese, these olives are brined in a unique blend of salt, water, and spices. After the brining process is done, the olives are then sold either in the brine solutions, packaged individually without the brine, or soaked in a mixture of olive oil and oregano. They are especially great on salads.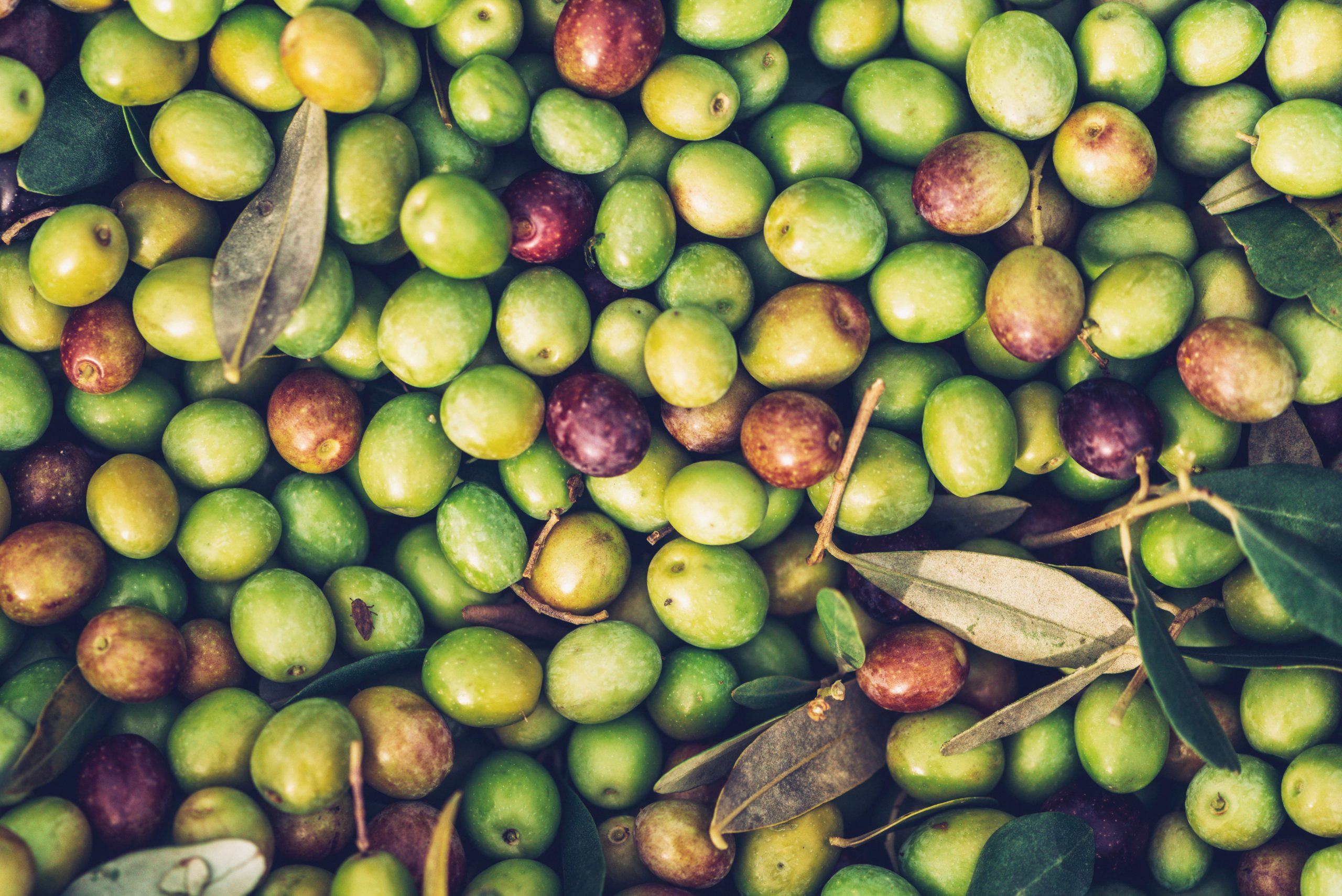 Tsakistes olives are another common type of olive that can be found in Greece. The word "tsakistes" actually means, "cracked," and the olives are named for its wrinkled appearance. They're grown primarily in the Attica region of Greece. Once they're picked, they're cured and seasoned with fresh lemon and garlic. If you happen to buy them cured but not seasoned, try marinating your own by tossing the cured olives with lemon wedges and chopped, fresh garlic cloves. Otherwise, you can just eat them as is.
Another Greek olive that you'll want to try is Koroneiki. They have a unique flavor and a distinct texture, mostly because of its high oil content. This is one of the main olives that are used in olive oil production. Besides that, they can be picked and cured and do impart a delicious flavor. Aside from being pressed for oil, they are great when cured.
These oval shaped olives are grown in the Greek region of Halkithiki. They are typically picked and cured and brine, and are usually served as a green olive. The brine plumps the flesh and gives it a meaty texture. This is one of the most common green olives in Greece for use as meze or in salads. They have a mild, yet hearty flavor.
Throumba olives are typically left to ripen on the branch. For best results, some olive growers leave them on the branch until they start to shrivel, which ultimately means that they are just a little beyond ripe. These olives are amongst those that are actually oil cured with olive oil and plenty of salt. They have a wrinkled appearance, and before using, they're often soaked in water or olive oil to draw out some of the sodium. These olives are primarily grown in the island of Thassos.
As you can see, there are plenty of olive varieties that are available in Greece. Some are preserved or cured to create table olives. Others are used to make olive oil. One thing is for sure – the olive tree has been part of Greek culture since ancient times. The Ancient Greeks certainly knew how valuable it was and the tradition continues today.
Categorized in: Greek Cooking
This post was written by Greek Boston
Share this Greek Cooking Article: