Map of Thessaloniki Greece
Traveling to Thessaloniki: Greece's Second City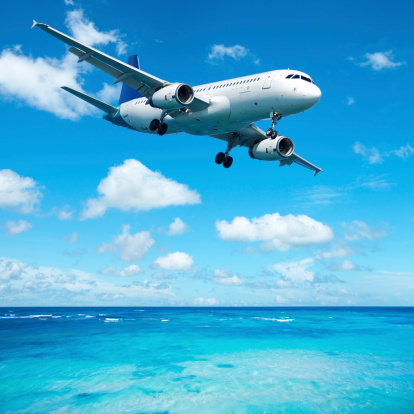 While Athens may be on the top of travelers minds when it comes to visiting Greece, located about 200 miles north of the capital city is Thessaloniki. Thessaloniki is Greece's second-largest city, and is also the capital of Macedonia. Filled with culture and history, Thessaloniki serves as a gateway and a major transportation hub for the rest of southeastern Europe. When taking a trip to the city, you'll want to plan for at least a couple of days to take in all Greece's second city has to offer.
Even though Thessaloniki is miles away from the transportation hub that is Athens, getting to the northern Greek city is a breeze thanks to multiple forms of travel.
Here are a few different options for traveling to Thessaloniki:
Getting There By Air
Thessaloniki Macedonia International Airport (SKG) services Thessaloniki, which is actually 8 miles southeast of the city center. Airlines include Aegean Air and Olympic Airlines. The airport hosts a range of international flights, as well as daily flights to and from Athens. Flying from Athens to Thessaloniki takes about 45 minutes. Once landing at the airport, it is about a 20-minute drive into town. If you don't feel like paying for a taxi, there is a bus that connects the airport to the city center. Look for Bus Line 78.
Traveling by Sea
If you are heading to Thessaloniki from one of Greece's many islands (or planning an island getaway from Thessaloniki), there are multiple bus and ferry lines that travel to the city. Hellenic Seaways, Nel, and Minoan are just some of the many sea lines that connect Thessaloniki to sites such as Crete, Rhodes, and Mykonos. Travel experts suggest reserving tickets for a ferry ride at least a month in advance during the busy summer season.
Taking the Train
If you prefer taking in the sites by rail, there are seven trains that run between Athens and Thessaloniki daily. Of the seven, six are express trains that make the trip in roughly five and a half hours. While you can take an overnight train between the cities, if you want to soak in the natural beauty of the Greek countryside, make the trip during the day. En route to Thessaloniki from Athens, you will pass Mount Olympus, the mountain of the gods.
The Scenic View
Ethnikos Odios, Greece's National Road stretches just over 300 miles between Thessaloniki and Athens. Depending on traffic the trip between the two cities can take between 5 to 7 hours by car. While the National Road is well maintained, it is recommended to seek alternate routes instead of driving to Thessaloniki thanks to traffic jams and high congestion in the city (in addition to a lack of public parking). If you do want to take the National Road to Thessaloniki, there are buses that run between the two cities. A bus trip takes about 6 hours and includes one rest stop. Taking the bus allows you to enjoy the sites during the trip, without having to worry about driving in a foreign country and dealing with heavy Greek traffic.
Like this article? Please share below: